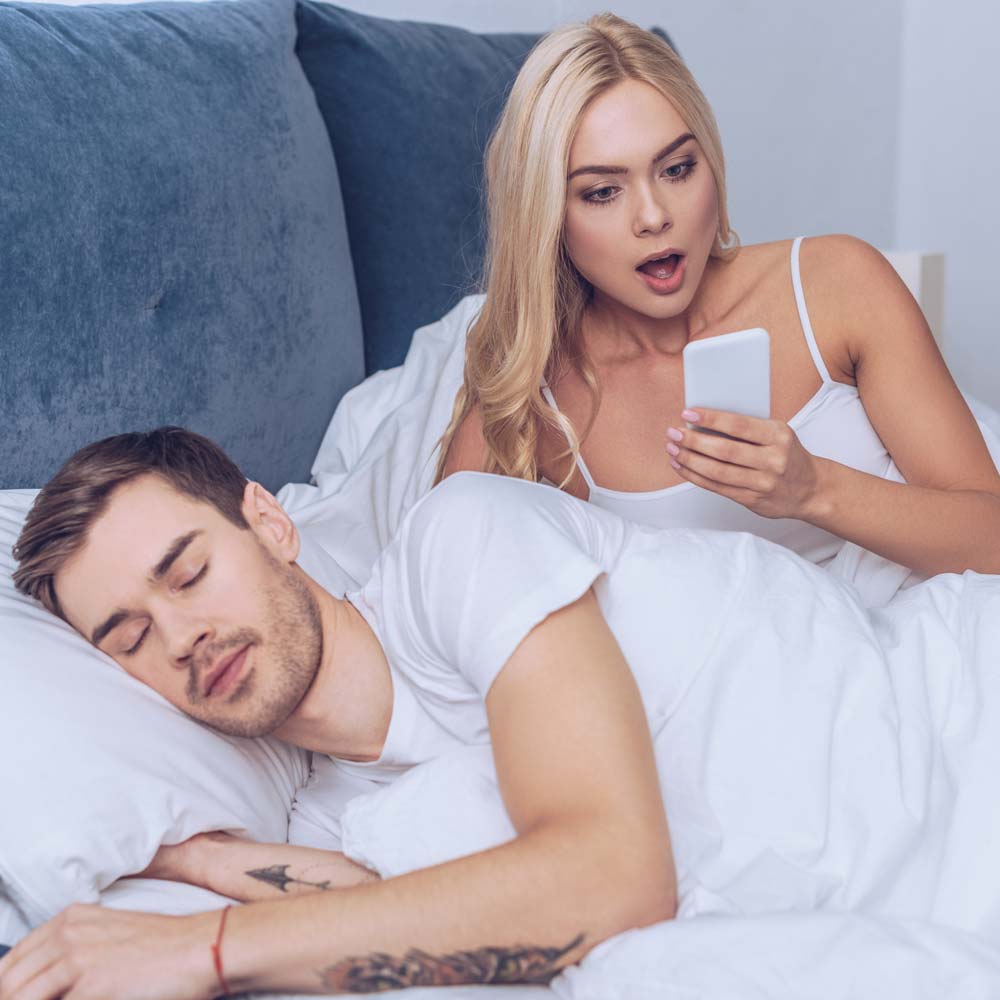 How to Catch Your Husband Cheating
We all have seen that things are getting more advanced with every passing day. There was a time when catching your spouse cheating on you was only accomplished by a PI. Now thanks to technologies tricks and tactics through which you can easily catch your husband cheating on you. You you may discover that he is loyal to you.
So , let's get the ball rolling and explore the ways through which you can easily keep an eye on your husband and check his activities and daily routine.
One of the best approaches which you can pick is installing a spy camera. If you are a busy person or your visits are few and far between at your home due to your busy schedule or work engagements, then set a camera at your place, especially in your room, so then you can easily keep your eyes on your husband in your absence as well.
2.Hidden or locked password:
Another key trick with which you can easily judge that your partner is cheating you or not is privacy, one thing is clear that there is no secret or hidden stuff between husband and wife. But, in case your husband is hiding something from you he may have privacy on his phone like security code or hidden apps or specific app passwords, then there is a sign or situation for you to investigate further.
In our daily routine, we actually don't know how many times we search on our phone or on laptops, our favorite things. Within seconds we can scroll the things which we wanted to see with the help of our phones and laptops. But what if your spouse is deleting his entire browsing history? Indeed this is the situation that warns you to be alert. Mostly these privacy and clear browsing history credentials happen when your spouse is involved with someone else or showing his interest with any other girl or woman. In such a case, your husband clears his history and logs out from his all accounts instead of logging in.
Once again, technology is the main tool that helps you to determine if your husband is cheating or not. We all know that in GPS, there is an option to find or check the previous location destination, so through this, you can also check that what was your husband's last visiting place or location this can be accomplished with many smart phone or a GPS tracking unit.
Another thing, through which you can find out if your husband is cheating you or not, is a dual phone/ secret phone In most of the times when a person is involved in any other woman or girl, so he uses to take another secret phone.
So be very concerned and picky if you notice anything which is unusual or you see a change in your spouse as these things at an initial level playing a role as key points or indicators.
There are also some advance mobile apps through which you can also trace every single moment of your spouse without any asking.
Hope after reading this; you are aware enough to realize the ways and approaches through which you can monitor your husband.