Hidden Camera Visual and RF Detector
Hidden Camera Visual and RF Detector
vendor-unknown
Detects RF signals up to 30ftLocate a camera lens from 3 inches- 30ftEasy to read backlit LCD display with battery, signal strength, and alert mode indicatorsFlashing LED lights and view finder for detecting a variety of camera lenses, both overt and covertDetection of hidden wireless systems, such as listening devices or camera systemsDetection frequency range of 1MHz-6.5GHzEasy alerts using Visual and Audible or Vibrating Wireless signal strength indicator and adjustable detection sensitivity for narrowing in on signal sourceBuilt-in rechargeable lithium battery allowing up to five hours of continuous use between chargesRetractable telescoping antenna Compact and very convenient to transport, easily fits into pockets 90 days Warranty
Hidden Camera Visual and RF Detector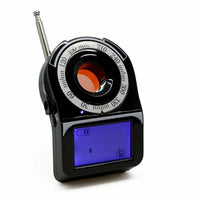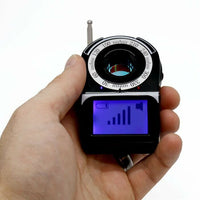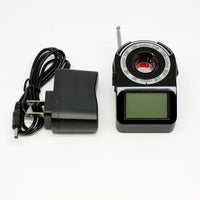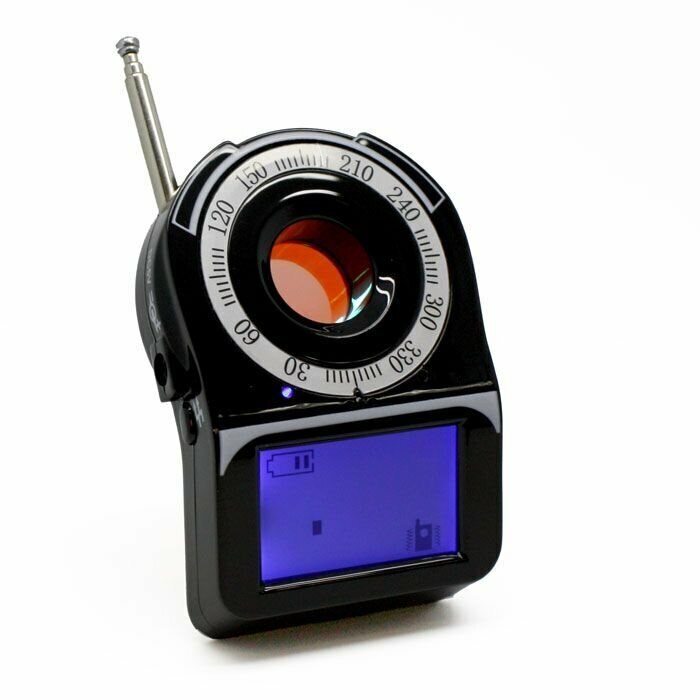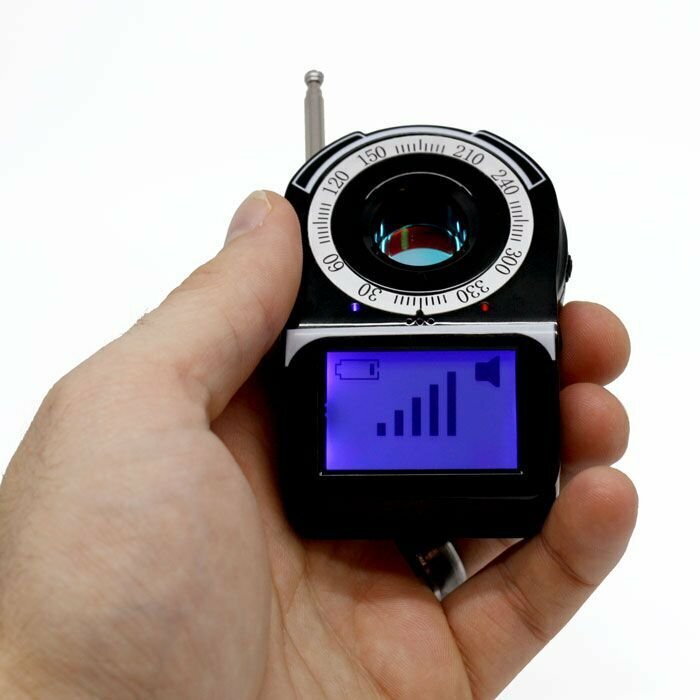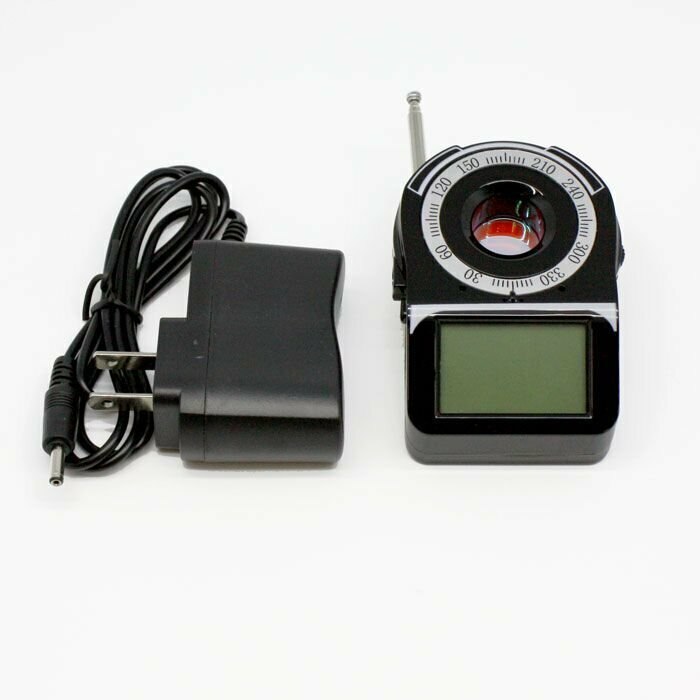 Free Domestic Shipping!

15-day Easy Return Guarantee

American Owned and Operated
Hidden Camera Visual and RF Detector
Detects RF signals up to 30ft
Locate a camera lens from 3 inches- 30ft
Easy to read backlit LCD display with battery, signal strength, and alert mode indicators
Flashing LED lights and view finder for detecting a variety of camera lenses, both overt and covert
Detection of hidden wireless systems, such as listening devices or camera systems
Detection frequency range of 1MHz-6.5GHz
Easy alerts using Visual and Audible or Vibrating
Wireless signal strength indicator and adjustable detection sensitivity for narrowing in on signal source
Built-in rechargeable lithium battery allowing up to five hours of continuous use between charges
Retractable telescoping antenna
Compact and very convenient to transport, easily fits into pockets
90 days Warranty
Detects RF signals up to 30ft
Locate a camera lens from 3 inches- 30ft
Easy to read backlit LCD display with battery, signal strength, and alert mode indicators
Flashing LED lights and view finder for detecting a variety of camera lenses, both overt and covert
Detection of hidden wireless systems, such as listening devices or camera systems
Detection frequency range of 1MHz-6.5GHz
Easy alerts using Visual and Audible or Vibrating
Wireless signal strength indicator and adjustable detection sensitivity for narrowing in on signal source
Built-in rechargeable lithium battery allowing up to five hours of continuous use between charges
Retractable telescoping antenna
Compact and very convenient to transport, easily fits into pockets
90 days Warranty
We are happy that you have visited our site and after 20 years of being in business the shipping game has changed so much for E-commerce stores. Below is our guide to help with your shipping expectations. We try our very best to ship your order the same day Monday – Friday (we don't ship on the weekends) but sometime things happen that delay shipments. We do promise to contact you if there is any delay before shipping.
Newby
Easy to understand & operate. What I was looking for.
Price driven
I wanted something to take for traveling, did'nt want to break the bank.